Workshop
Aurelio Mucci Studio
Studio Workshop
This is the studio where I work. It is divided in sections for every single type of work I do. The tools I use are Italian style and are cutting edge. The tools in the picture are those required to complete typical tasks of a jeweler.
This area of my workshop is for repair work. This includes welding and forming metal for work in titanium, gold, platinum, silver etc.
This is the area for stone setting. The use of the microscope in Italy is found in all the laboratories for creating fine jewelery.
This is my PUK 4. I often use this for welding titanium and other metals. This is the step before using the torch.
This area is for electroplating. The equipment is used for applying rhodium plate and silver plate. This equipment can also perform electrolysis which can change the color of titanium.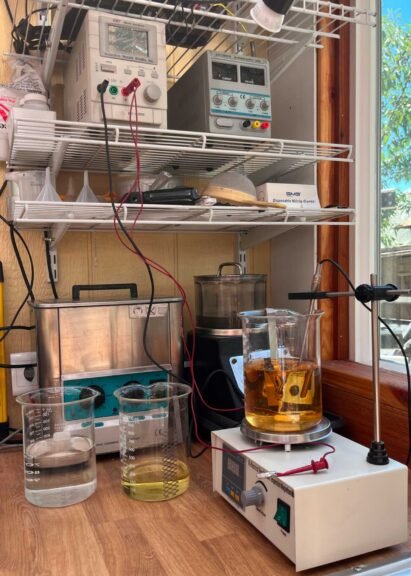 This area is for completing the final step of cleaning the pieces. I use two different ultrasonics. One uses a hypoallergenic solution and the other uses clear water. These are the first two steps. The final step in the process is to use alcohol to shine the pieces.
This is the area for polishing jewelry on repair work and original pieces.